New Materials at the UB Library
Did you know that Robert L. Bogomolny Library offers a list of all of our newest materials? We do! Each month we'll post an update letting you know about a few select titles, but there are far too many to mention here so be sure to check out our comprehensive online

list

. There is an RSS feed to the list, so you can subscribe and be updated when new materials get listed each month.
New Materials at the UB Library: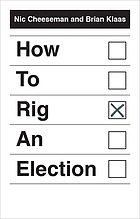 "In this book, Nic Cheeseman and Brian Klaas expose the limitations of national elections as a means of promoting democratization, and reveal the six essential strategies that dictators use to undermine the electoral process in order to guarantee victory for themselves."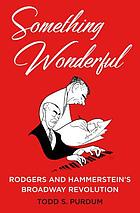 "A revelatory portrait of the creative partnership that transformed musical theater and provided the soundtrack to the American Century They stand at the apex of the great age of songwriting, the creators of the classic Broadway musicals Oklahoma!, Carousel, South Pacific, The King and I, and The Sound of Music, whose songs have never lost their popularity or emotional power."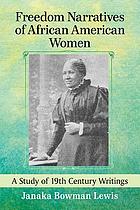 "Stories of liberation from enslavement or oppression have become central to African American women's literature. An examination of the collective free identity of black women and their relationships to the community focuses on education, individual progress, marriage and family, labor, intellectual commitments and community rebuilding projects'--"
These are just a few of the many new books, movies, and games at your Robert L. Bogomolny Library. To see the complete listing of new materials check out our list right here! If you want to receive updates when new materials get listed each month, you can subscribe to the list through the RSS feed.